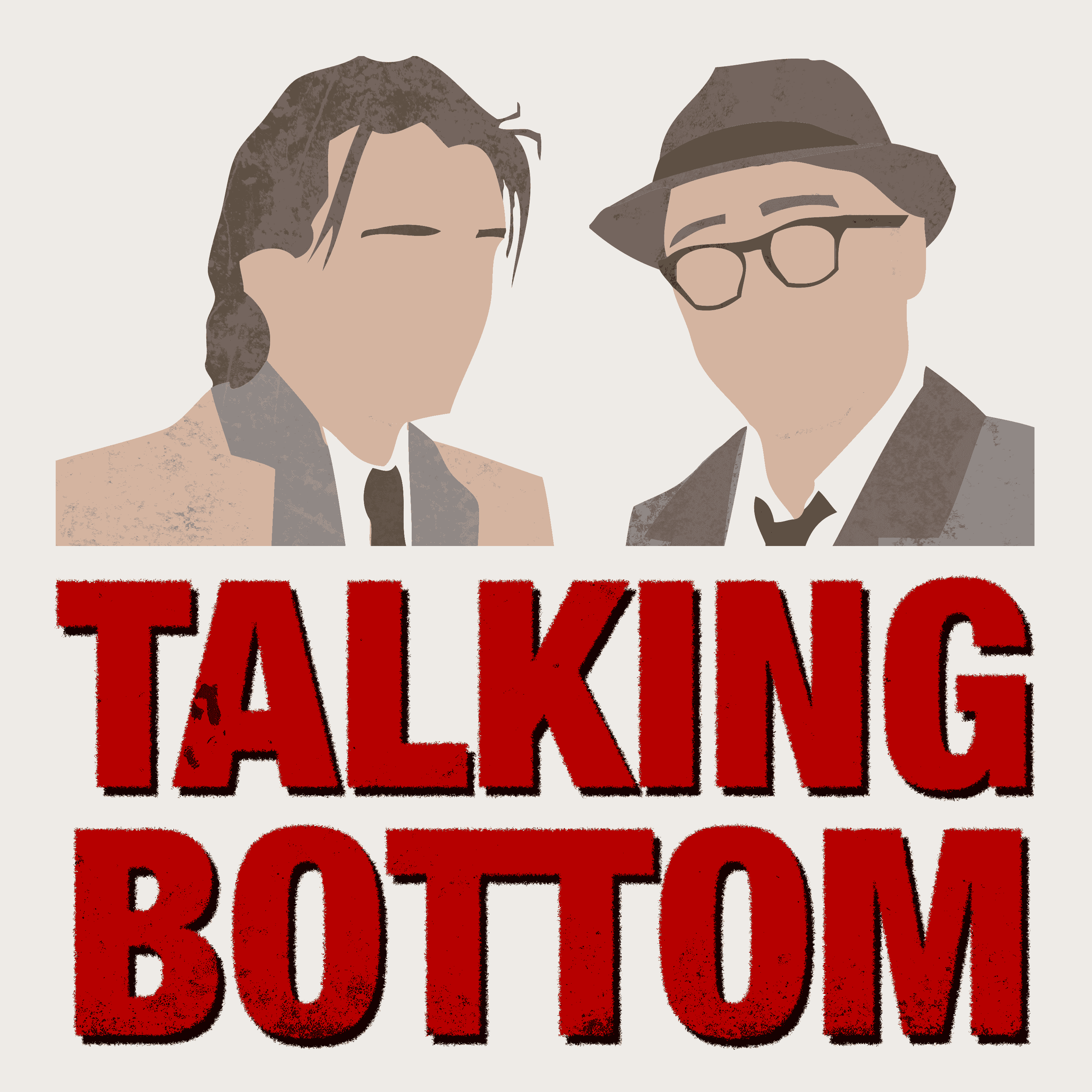 The Bottom podcast - three foxy stoats discuss and appreciate the world's greatest sitcom, courtesy of Rik Mayall and Adrian Edmondson, over an Esther Rantzen cocktail and pickled onion sandwich. From Paul Tanter, Mat Brooks and Angela Pearson. Find us on Twitter, Facebook and Instagram all @talkingbottom or drop us an email at 11mafekingparade@gmail.com
Episodes
Friday May 12, 2023
Friday May 12, 2023
Our guest for this very special episode is a titan of entertainment and one of the key figures in the rise of alternative comedy in the UK. He's an actor, director, writer and comedian who created The Comic Strip and is the man behind The Comic Strip Presents...  series of shows and films that currently total 5 films and 42 episodes including Bad News, Mr Jolly Lives Next Door, A Fistful of Travellers Cheques, The Bullshitters, Four Men in A Car and The Hunt for Tony Blair. It's Peter Richardson!
Peter will be at the London BFI this month on 19th and 21st May for a series of screenings of The Strike, GLC: The Carnage Continues, Bad News Tour and Churchill: The Hollywood Years, plus Q&A's with some very special guests. In our interview, he chats about his favourite Comic Strip Presents episodes, scripts he still hopes to make, Rik and Ade's performances, meeting Rik, Ade and Nigel Planer, how he started in comedy, balancing acting with directing, guerilla filming, meeting Steve Martin, his favourite directors, his favourite character, TV commissioners and not being Mike in The Young Ones.
The conversation took place over Zoom so please forgive the occasional connection drop out.
Information about the Comic Strip Presents screenings and Q&A's schedule and tickets can be found here: https://whatson.bfi.org.uk/Online/default.asp?BOparam::WScontent::loadArticle::permalink=comicstrippresents