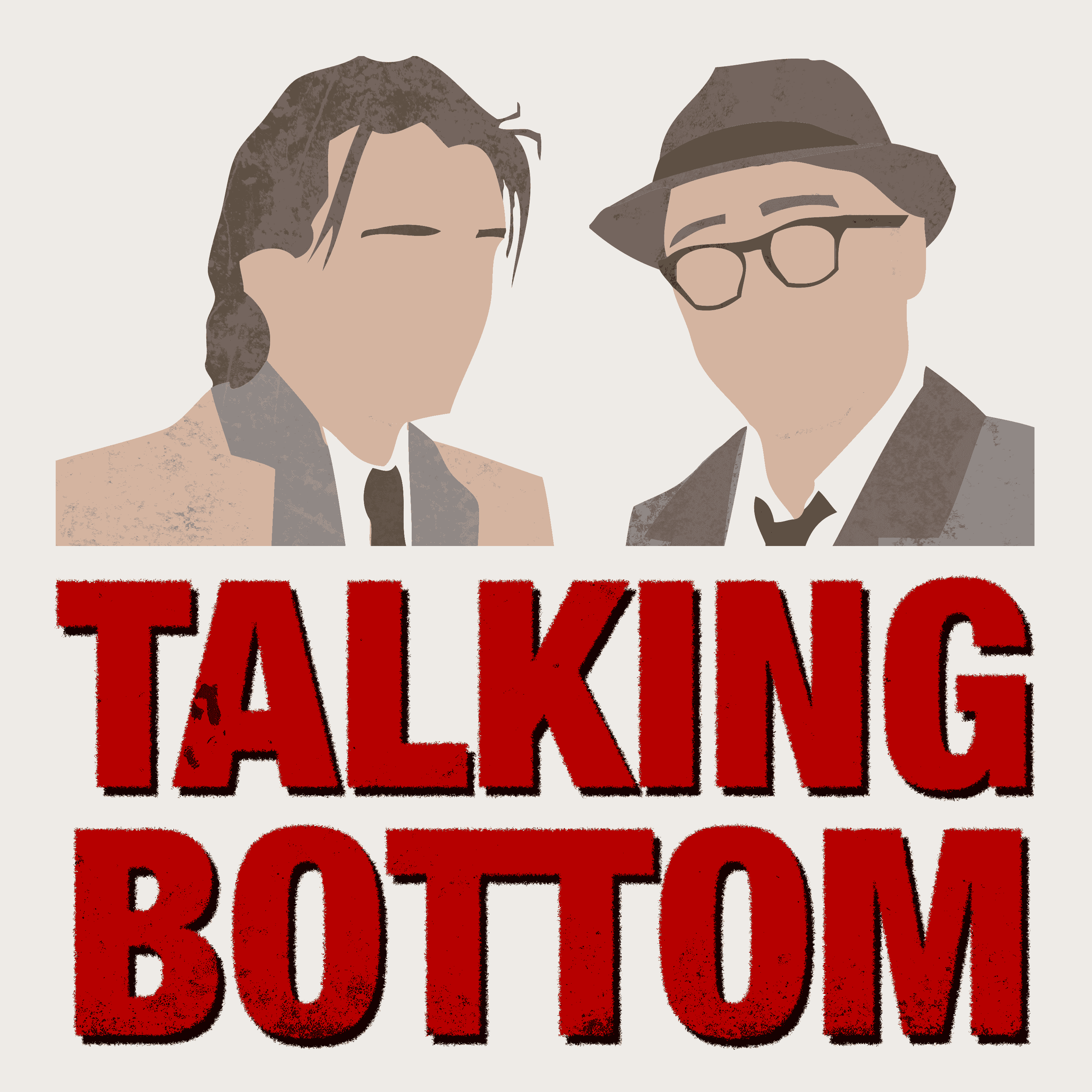 The Bottom podcast - three foxy stoats discuss and appreciate the world's greatest sitcom, courtesy of Rik Mayall and Adrian Edmondson, over an Esther Rantzen cocktail and pickled onion sandwich. From Paul Tanter, Mat Brooks and Angela Pearson. Find us on Twitter, Facebook and Instagram all @talkingbottom or drop us an email at 11mafekingparade@gmail.com
Episodes
Friday Nov 26, 2021
Friday Nov 26, 2021
This weeks guest quite literally wrote the book on Rik Mayall. He's a journalist, writer, film critic and broadcaster who's worked for Heat, Entertainment Focus, New Empress Film Magazine, Screenjabber and BBC Suffolk. He's the author of biography "Rik Mayall: Comedy Genius"... It's Mark Searby!
We discuss stories from Rik's life that Mark discovered while writing the book, how much work went into it, Rik's place in comedy history, unheard Bottom trivia, Rik filming Drop Dead Fred, seeing secret recordings of Rik's early stand up and which Rik roles Al Pacino should try playing.
The conversation took place over Zoom so please forgive the occasional connection drop out.
Mark's book can be ordered here: https://www.amazon.co.uk/Rik-Mayall-Comedy-Mark-Searby/dp/0995793123
The book "Talking Bottom: A guide to the cult sitcom" can be found to order at: https://unbound.com/books/bottom/