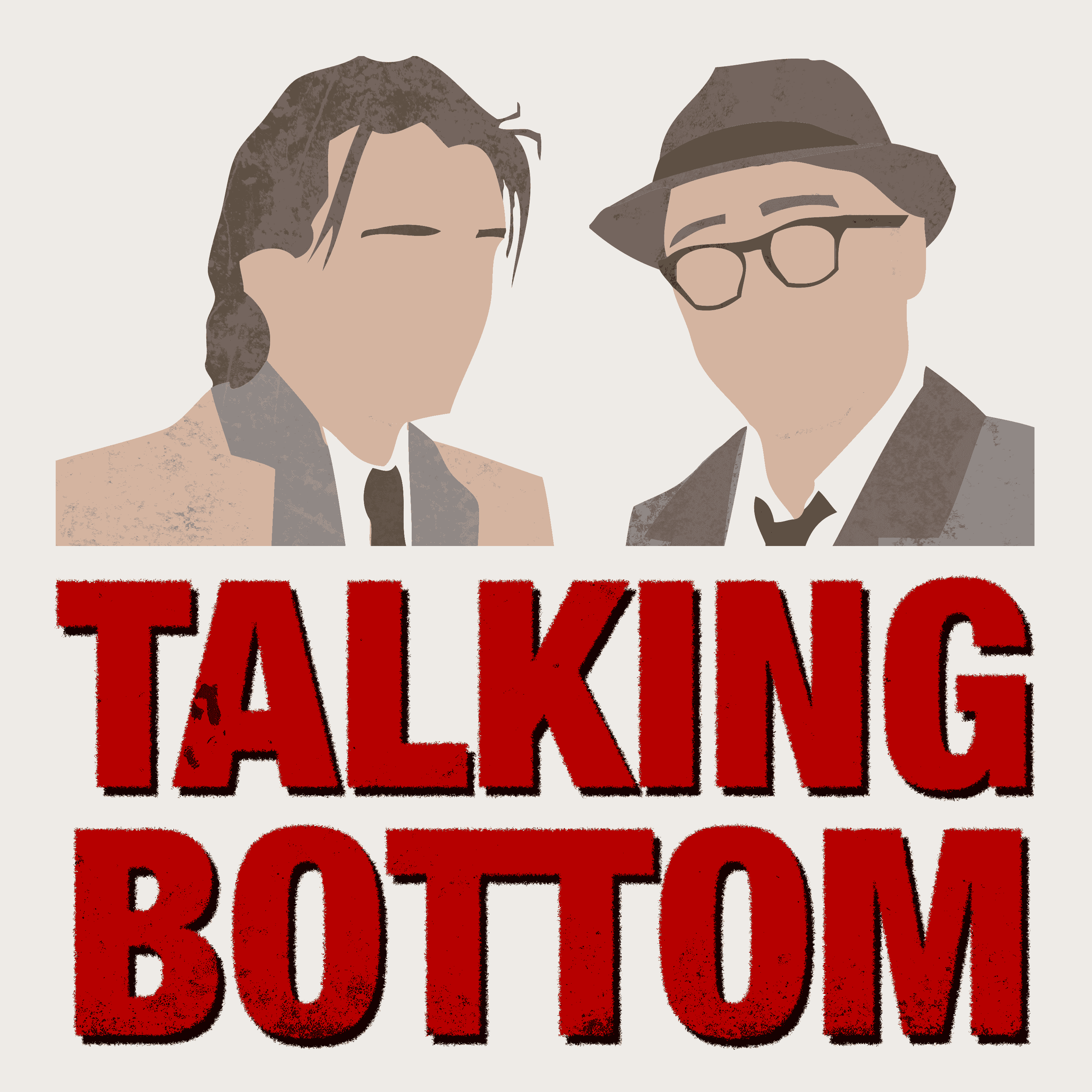 The Bottom podcast - three foxy stoats discuss and appreciate the world's greatest sitcom, courtesy of Rik Mayall and Adrian Edmondson, over an Esther Rantzen cocktail and pickled onion sandwich. From Paul Tanter, Mat Brooks and Angela Pearson. Find us on Twitter, Facebook and Instagram all @talkingbottom or drop us an email at 11mafekingparade@gmail.com
Episodes
Friday Nov 05, 2021
Friday Nov 05, 2021
Matt Lucas calls him "the Godfather of TV comedy" and he's certainly got one of the most impressive CV's in the industry. Since joining the BBC in 1980, he's been instrumental in producing the very best of British sketch comedy including A Bit of Fry and Laurie, Smith and Jones, French and Saunders, This Morning with Richard Not Judy, Little Britain and The League of Gentlemen. As a head honcho at the Beeb, he brought The Vicar of Dibley, Gimme Gimme Gimme, Goodness Gracious Me, Absolutely Fabulous, The Thick of It and The Office to our screens. He also produced (and had a small role in) series 3 of Bottom. It's Jon Plowman!
Over Plowman's lunch, Jon tells us about how he started in the industry, his time winging it as a reporter, having his arm broken by Rik Mayall in Texas, accidentally destroying pianos live on Wogan, warming up audiences, working with French and Saunders, being directed by Mel Smith, taking over producing duties on Bottom series 3, working with Rik and Ade, clowning and cartoon violence, building ferris wheels in studios, working with Jon Stewart in America, turning down Sacha Baron Cohen, commissioning The Office, comedy vs drama and bringing Ab Fab to TV.
The conversation took place over Zoom so please forgive the occasional connection drop out.
The book "Talking Bottom: A guide to the cult sitcom" can be found to order at: https://unbound.com/books/bottom/